View this article as it originally appeared on the Gazette-Virginian website 
here
.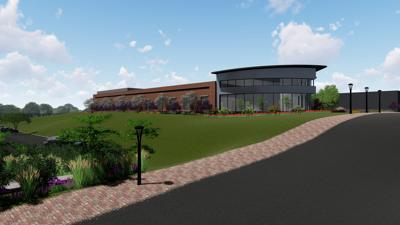 The SOVA Innovation Hub has been awarded $85,300 to begin securing design services for their SOVA Innovation Labs, set to be next door to the hub located at 715 Wilborn Ave.
The 1,300 square-foot building is expected to serve entrepreneurs, including start-ups and existing growing businesses.
The hub plans to provide an $85,300 cash match.
"It's great the tobacco commission awarded us the grant so that we can secure the architectural and engineering firm to start on planning and design for the new building," said Tad Deriso, CEO and executive director of Mid-Atlantic Broadband Communities Corporation.
The Virginia Tobacco Region Revitalization Commission approved the grant award on May 27 when they met electronically. The SOVA Innovation Hub's request was one of 17 funding requests approved totaling $4,627,5037 in grants and loans.
The total funds to be disbursed include $2,587,628 for Southern Virginia projects and $2,039,875 for Southwest Virginia projects. The individual approved requests ranged in size from $9,000 to $880,643.
Tobacco commission chairman Ed Owens said, "As we start the process of recovering from what has been a challenging year, the efforts of the Tobacco Commission to stimulate economic growth and opportunity in Southern and Southwest Virginia will be more important than ever. I am proud of the work that the committees and the commission accomplished today. There is much work to be done but I am confident that as we continue to work with our local and regional partners we will positively impact those who live and work in rural Virginia."
A total of $100,000 was originally requested from the tobacco commission, but it was later reduced.
Deriso estimated the total cost of building construction would range from $2.5 to $3 million.
He also added that private investors also have shown interest in the innovation labs project, and they plan to seek federal funding for the project, as well.
"The innovation labs brings something to the region that we don't have here today. It will have a maker space — an area where people can come in and produce and put prototypes together," Deriso explained earlier this year. "It will also provide additional office space for businesses that need that lab setup."
Mid-Atlantic Broadband plans to use the same architect that designed the SOVA innovation Hub — P.S.H. Plus of Richmond — to design the Innovation Labs, and Deriso said that look will include brick work to blend in with the nearby buildings in the old tobacco warehouse district, also incorporating more modern design elements as well.
"We wanted to keep that same look and feel as the innovation hub, a nice look that integrates with the community," Deriso said in March.
As part of the SOVA Innovation Labs, they also are working with the the Longwood University Office of Community and Economic Development for GO Virginian Region 3 entrepreneurship and innovation implementation.
With this project, they plan to launch a series of entrepreneurship training, youth entrepreneurship and capital access programming.
"We want to give next generation entrepreneurs and start-up companies the same resources in South Boston that metropolitan areas offer," said Derios.
The entrepreneurship training pipeline seeks to meet those pursuing new business ventures where they are and support them in their journey, according to an executive summary of the proposal.
The summary states the pipeline will include multiple levels of content including "entrepreneurship mindset, entrepreneurship skills and product development and commercialization."
The makerspace in the SOVA Innovation Labs will be suited for entrepreneurs to develop and commercialize new products.